Temporomandibular Joint
TMJ  is the hinge that connects the lower jawbone to the skull, allowing us to move our jawbones as we speak, eat, or yawn. The joint is supported by various muscles located under the jaw, in the cheeks, and up the temple area. These muscles then connect to the muscles in the chest and shoulders.
How is the TMJ related to headaches or even migraines?
When we have a headache, we might not think that some dysfunction in the jaw.
This dysfunction is typically called temporomandibular disorder.
The muscles of the TMJ run along your jaw and cheeks, and any tension or distraught in these set of muscles can cause pain in the temple area, headaches and even migraine.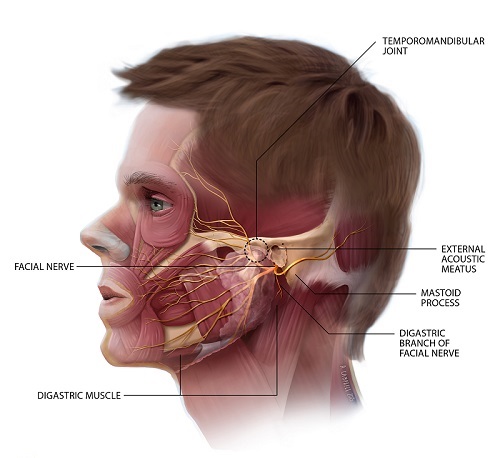 How can Physical Therapy help?
The physical therapist can evaluate the underlying cause and start to work on it. The said muscular tension or the clenched jaw that is causing the problem can be released and the patient can start feeling better in a few sessions.